Small bag packing machine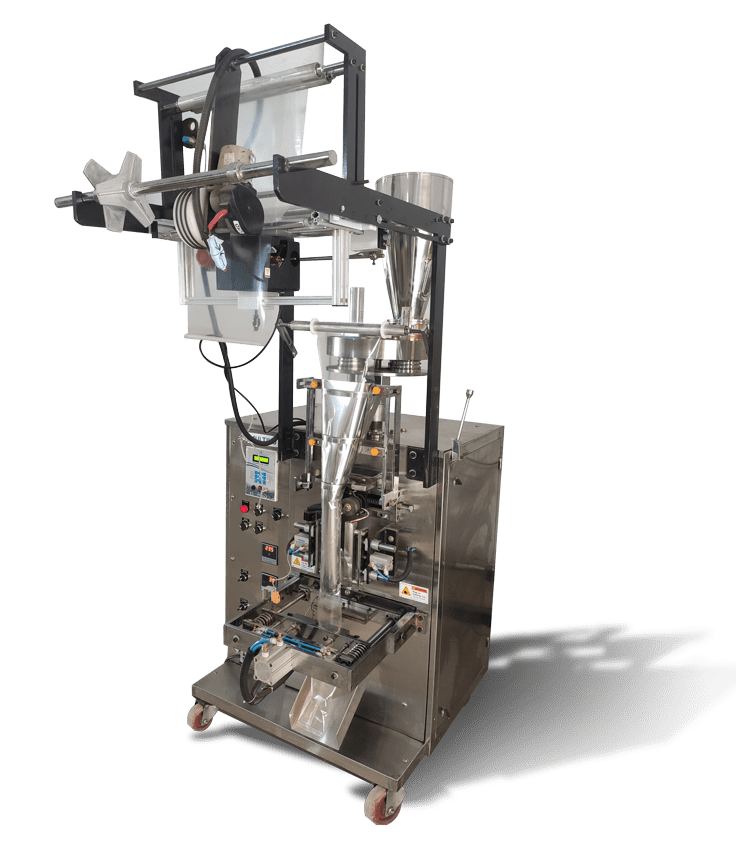 Small pouch packing machine
The MK-211 series is a fully pneumatic vertical form, fill and seal (VFFS) packaging machine designed to pack free flowing powders and granular products in sachets.
It is used for packing variety of applications ranging from Free flowing powders, granules, pulses, beans, tea, rice, salt, herbs,  grains, tobacco, sugar, detergent powder, agricultural and pharmaceutical.
Touch screen HMI controls
PLC (Programmable Logic control) Based
Brake motor mechanism used for laminated material pulling Motor for unwinding assembly
Integrated PID temperature controlled for precise temperature control 
Mild steel to construct the machine body and complete covering in SS 304 Stainless steel
Clap type sealing jaws used for horizontal sealing
Pneumatically activated jaws for side sealing or vertical sealing
Batch cutter assembly used for perforation and batch cutting 

Castor wheels provided for easy movement of machine
Affordable small Form Fill Seal Machine for pouch packing
Best vffs machine loaded with standard features like recipe selection,  servo driven draw down belts, air shaft unwinder to facilitate quick change of laminated rolls, toolless changeover for change parts.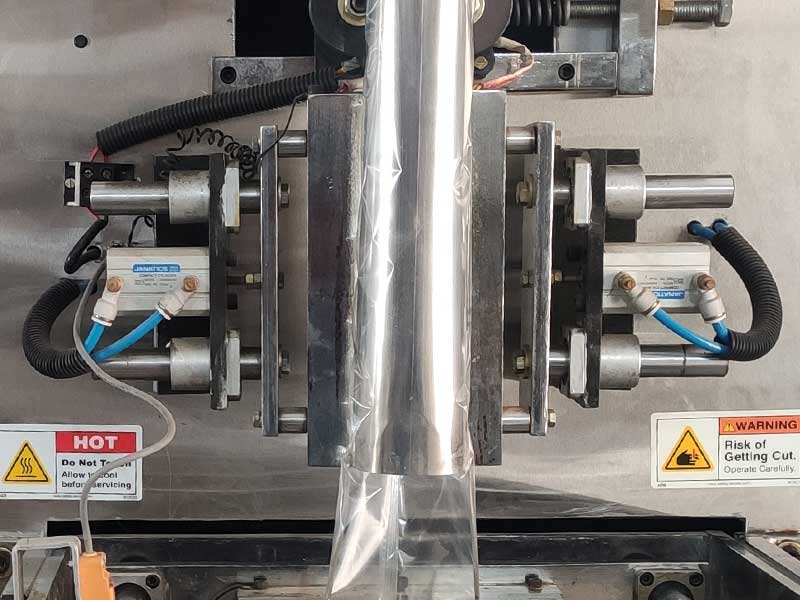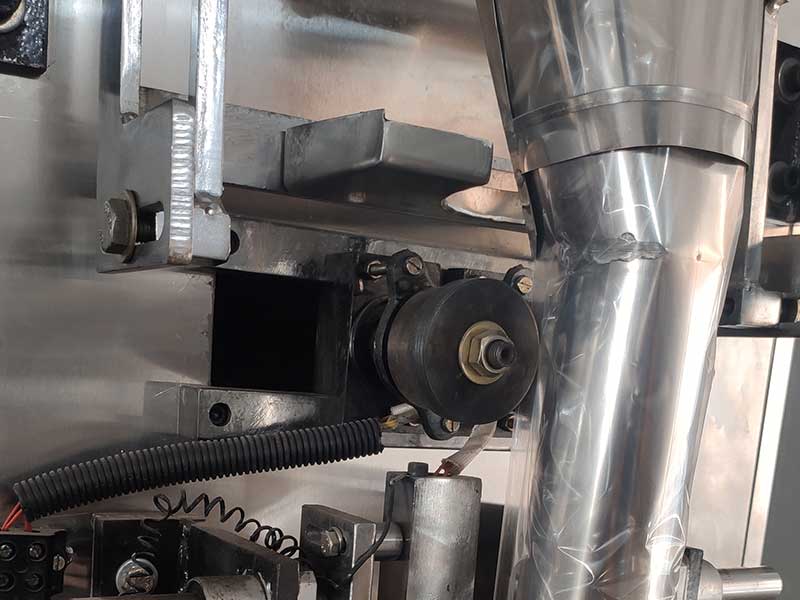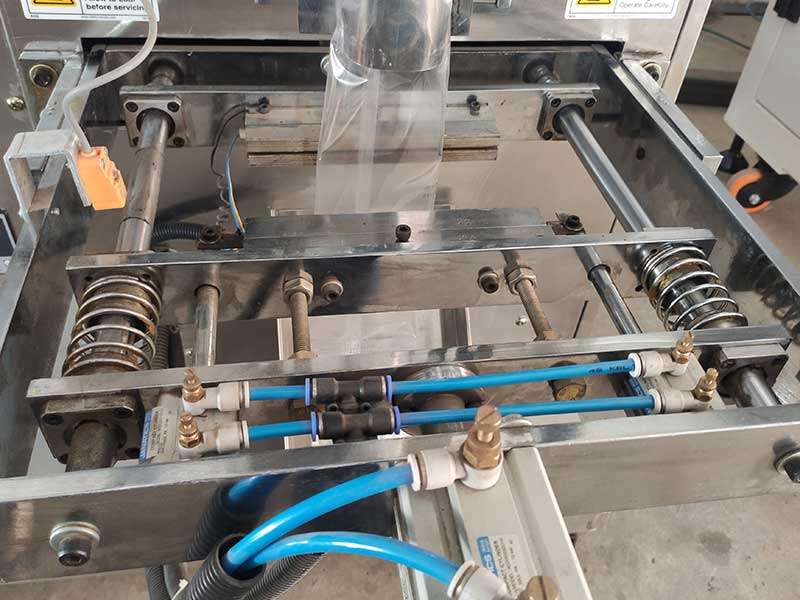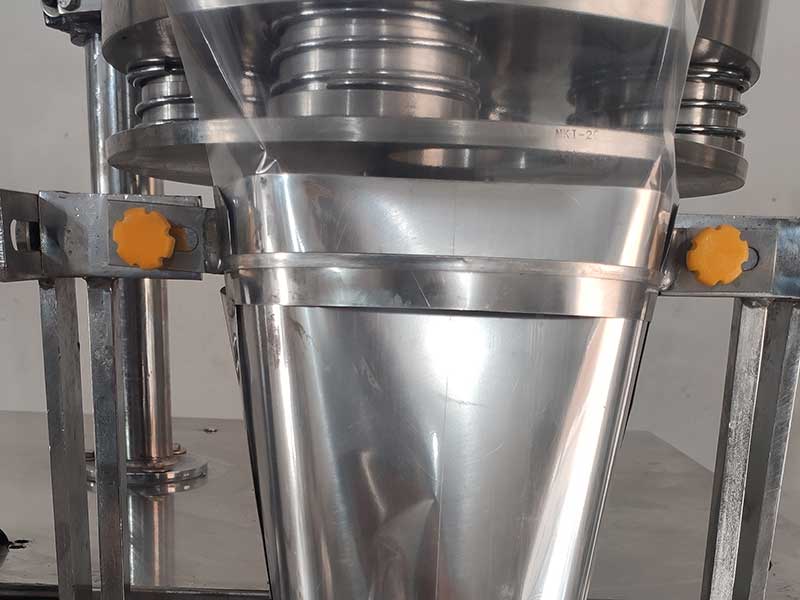 Easy integration with filling systems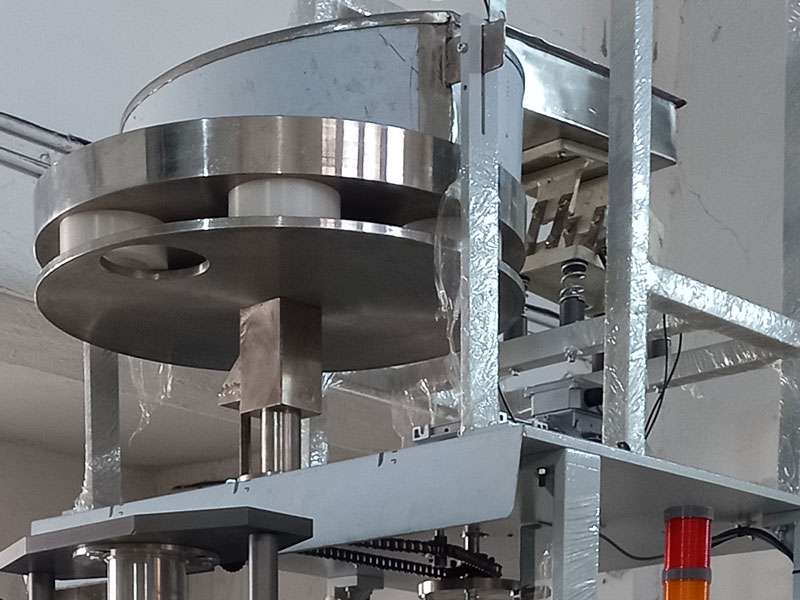 Cup filler
Free flowing powders, Granules, Pulses, Beans, Detergents, Tea, Coffee Seeds, Sugar, Rice etc.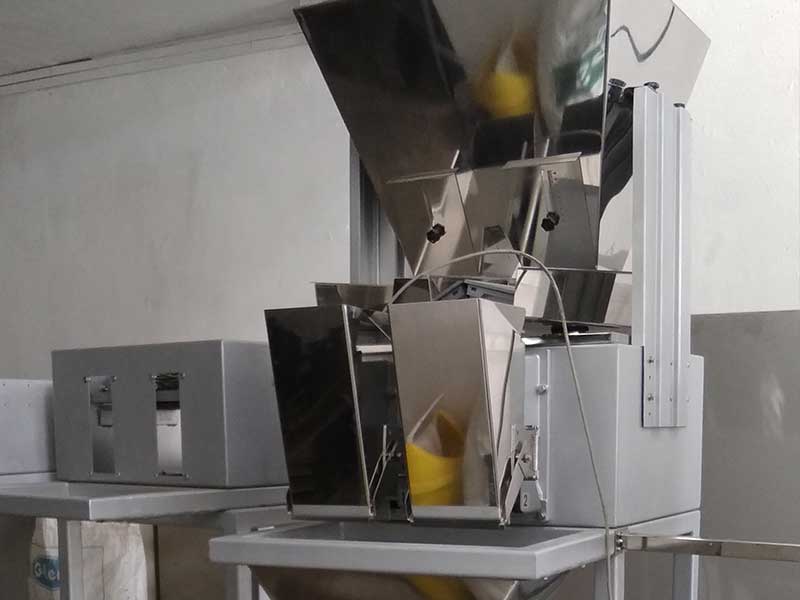 2 and 4 head Weigh Filler
Rice, Pulses, Tea, Coffee Beans, Candies/Toffees, Tablets, Cashew nuts, Potato/Banana Wafers, Snack Foods, Namkeen, Dried Fruits, Pasta Pieces, Sugar, etc.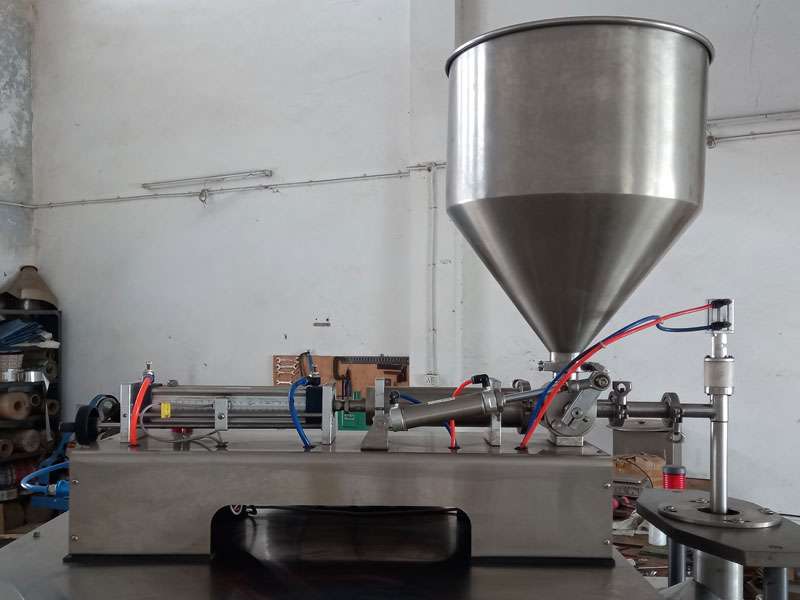 Paste Filler
semi viscous paste like tomato ketchup, caramel paste, mayonnaise, salad dressing, ginger paste. garlic paste. etc.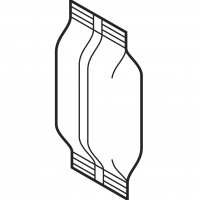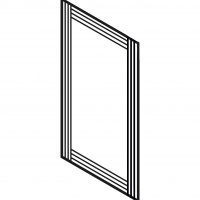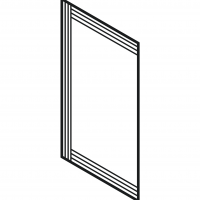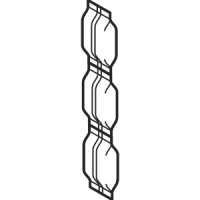 | | |
| --- | --- |
| Model | MK-211 |
| Filling Capacity | 5g to 200g for granulated and solid products, 3ml to 100ml for liquid and semi viscous pastes |
| Maximum Pouch Width | 120 mm (additional size upon request) |
| Product to be Packed | Free Flowing powders, graulated products, solid products, liquids and semi viscous products |
| Sealing Style | center sealed pillow pack, 3 side sealing and 4 side sealing pouch |
| Speed | up to 35 pouches per minute (speed may vary as per product characteristics, volume and flow ability) |
| Machine operation | Automatic and sealing jaws pneumatically operated |
| Power consumption | 2.5 KW |
| Machine weight | 200 kgs |
Vertical form, fill, seal machines are extremely flexible machines. Widely ranging products can be packed efficiently and effectively, and can be attractively presented – from your daily coffee to hand-crafted tortellini, from a selection of fresh vegetables to frozen shrimp. And of course, insecticides, detergents are also packed in bags